The right place for A/C repair!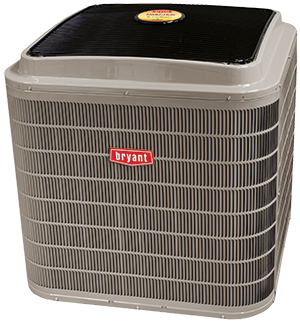 Living in the Tahlequah area, your air conditioner is a necessity.  Any disruption in performance impacts the enjoyment of your home.  There's no reason to struggle with less-than-ideal comfort.  Call Comfort Heating and Air for prompt and economical solutions.  We're familiar with the stress and worry involved with HVAC repair, and answer your concerns with simple, cost-effective service.  Our service technicians respect your time and investment.  We show up on time and prepared with the sophisticated tools and replacement parts to complete most jobs in one visit.  We accurately identify the problem, make knowledgeable recommendations, and keep you informed.  By maintaining an organized work area and safeguarding surfaces, we prevent damage and mess.  Our technicians reclaim old equipment, debris, or evacuated refrigerant, leaving you with nothing to do but enjoy the rewards of a perfectly cool home.
If your cooling system is not meeting your expectations, or you notice strange noises, odors or leaking fluids, don't wait to contact Comfort Heating and Air for assistance.  Neglecting air conditioning problems can result in more extensive and costly damage.  Most difficulties are the result of a lack of maintenance.  Over months and years of service, dust and grime builds up within the system, blocking air flow, diminishing cooling capacity, and insulating coils.  While these issues are easily handled, putting off service can compromise the entire system.  As equipment struggles to answer the requirements of the home, wear and tear gradually takes a toll.  Comfort decreases, energy costs rise, and a small repair is suddenly a major repair.
Let the professionals from Comfort Heating and Air handle any repairs to your A/C system!
There could be any number of reasons why your air conditioner is failing to provide the comfort you expect.  Your system may be clogged with mold, mildew, algae, and any number of contaminants.  Insects, webs, decomposing mice, feces, pollen, dander, dust, and organic matter can be hidden in the inner workings of the unit.  While degraded air quality isn't visible, the consequences may include flu-like symptoms, headaches, upper respiratory infections, and aggravated symptoms of asthma and allergies.  Unpleasant smells, leaking condensate, poor cooling, screeching noises, and extended run times can all be linked to an accumulation of debris.  Health risks and property damage are possible results.  When you contact Comfort Heating and Air for air conditioning repair, our qualified technicians not only address the primary issue, but troubleshoot the system as a whole.  We provide lasting solutions that stand up year after year.
As a Bryant Factory Authorized Dealer, Comfort Heating and Air utilizes Factory Authorized Parts to restore the durability and efficiency of your HVAC equipment.  We work on all makes and models, regardless of where you purchased it, and perform conscientious safety checks.  Through expert, thorough, and personalized service, we meet the challenge of the most complex malfunctions and deliver solutions you can count on.  Contact Comfort Heating and Air at 918.822.2096 for trustworthy A/C repair in Tahlequah and across Tahlequah, Park Hill, Keys, Cookson, Westville, Praire Grove, Farmington, Lincoln, AR & Stilwell, OK.
The A/C service you didn't know you needed!
To keep your air conditioning system running effectively and efficiently, professional maintenance is a must.  Ignoring seasonal tuning leads to a steady decline in performance and reliability.  Waiting for the system to malfunction before calling for service will cost you far more in both time and money.  Comprehensive inspection from Comfort Heating and Air ensures the highest rewards and greatest value from your energy dollar.
When preventative maintenance is handled by the professionals from Comfort Heating and Air, your equipment is kept in peak condition.  Some of the essential tasks our certified technicians perform include:
Filter Replacement – Clogged filters block airflow and hinder system efficiency.  Replacing a dirty filter with a clean one can lower energy use by five to fifteen percent.
Coil Cleaning –  Over months and years of service, the evaporator and condenser coils suffer from the accumulation of dust, pollen, and organic matter.  Without annual cleaning, the system cannot properly transfer heat.
Mold Prevention – Moist evaporator coils are the ideal habitat for mold and mildew.  Meticulous cleaning stops the growth of bacteria before it starts.
Fin Inspection – If the aluminum fins on evaporator and condenser coils are bent, airflow may be blocked.
Condensate Drain Inspection – Algae thrives in the wet, warm environment of a condensate collector beneath the evaporator coil.  The result can be an excess of humidity, moisture damage, and even unseen leakage.  Extensive property damage may result before it is noticed by homeowners.
Refrigerant Testing – Testing for the correct amount and leaking refrigerant  ensures proper performance and efficiency of your cooling system.
Airflow – Promoting maximum airflow through the evaporator coil allows for optimum capacity and efficiency.
Electrical Connections – By checking for the correct electrical control sequence, we make sure the heating and cooling systems cannot operate simultaneously.  Inspecting electric terminals and cleaning and tightening connectors prevents malfunctions and unsafe operation.
Motors – Oiling motors and inspecting belts for tightness and wear prevents friction and wear and tear.
Troubleshooting – Replacing worn or defective parts eliminates the majority of malfunctions.  As a Bryant Factory Authorized Dealer, Comfort Heating and Air utilizes Factory Authorized Parts to restore efficiency and sound levels.
Warranty Coverage – Professional service is necessary to meet the requirements of warranty coverage.
Prevention – Having your cooling system serviced in the spring allows the factory trained technicians from Comfort Heating and Air to get it ready for the summer workload.  You'll enjoy uninterrupted and efficient comfort.
For the most reliable service and great products for your air conditioning maintenance or repairs, contact Comfort Heating and Air today!