High Quality Heating Repair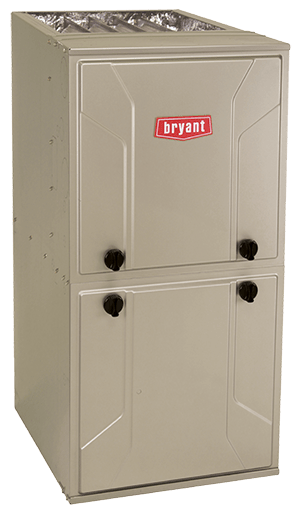 Comfort Heating and Air assures you of trustworthy, economical and prompt heating repair.  For service in Tahlequah and the surrounding areas of Tahlequah, Park Hill, Keys, Cookson, Westville, Praire Grove, Farmington, Lincoln, AR & Stilwell, OK, nobody does it better.  We won't ruin your day by keeping you waiting for us.  We don't take advantage of your crisis.  We answer your needs with long lasting solutions to heating issues both big and small.  Committed to the highest level of professionalism, Comfort Heating and Air is your guarantee of total satisfaction.
Unless your system is operating at peak capacity, it's costing more to run.  Any defect within the system, however small, results in the system working harder and consuming excess energy.  It may even present a safety risk or negatively impact your indoor air quality.  It's better not to wait for total equipment failure.  Most often, problems such as strange noises or smells, extended cycles, and inferior comfort are a consequence of dust and contaminants within the system.  Maintenance needs can usually be handled with cost-effective cleaning and adjustments.  If ignored, however, these issues only worsen.  You eventually face more extensive damage, or even the need for replacement.
Put your heating repair needs into the hands of a professional!
When you trust Comfort Heating and Air with your repair needs, we go above and beyond to bring a swift resolution to your problem.  Factory training, years of in-field experience, and specialized tools allow us to complete most projects in one visit.  Our expert technicians work on all makes and models, regardless of where you purchased it, and offer free estimates on system replacement.  To ensure reliable performance, the service team from Comfort Heating and Air addresses both the primary problem and the entire system.  Through careful troubleshooting, we can head off potential difficulties and promote uninterrupted comfort.
While HVAC equipment is generally dependable, these systems experience gradual wear and tear.  Anything less than ideal performance should be immediately addressed.  Don't risk your comfort, safety, and enjoyment of your home.  With quick attention and expert workmanship, the professionals from Comfort Heating and Air put an end to heating malfunctions and allow you to enjoy maximum value and results.  Contact us at 918.822.2096, and have confidence that the best people are on the job.
Efficient Heating Service
Don't wait for your heating equipment to breakdown before scheduling service.  Repairs will involve a larger investment for both time and money when compared to convenient and affordable maintenance from Comfort Heating and Air.  Our skilled technicians are well-versed in all makes and models, and provide preventative services in Tahlequah and throughout Tahlequah, Park Hill, Keys, Cookson, Westville, Praire Grove, Farmington, Lincoln, AR & Stilwell, OK.  When you leave the upkeep of your heating system in our capable hands, you can have complete confidence in its performance.
With the best products and regular heating system maintenance, you will stay warm and comfortable all season long!
As a Bryant Factory Authorized dealer, Comfort Heating and Air strongly recommends yearly maintenance.  We've seen the results of neglect.  The majority of no-heat calls we receive could have been prevented by a tune-up.  It's fast, simple, mess-free, and your best protection against breakdowns, higher run costs, and unsafe conditions.  Leave the upkeep of your heating system to Comfort Heating and Air and you won't be disappointed.
Some of the safety and money-saving perks of professional service include:
Energy savings – A dirty furnace will run longer to generate sufficient heat, leading to higher energy bills.
Safe operation – If not properly inspected, defects within the system can lead to devastating consequences.  Faulty wiring in an electric unit is a fire risk.  Incomplete combustion or a cracked heat exchanger in your gas appliance may result in carbon monoxide poisoning.
Lower Expenses – Our licensed technicians inspect your system, finding minor problems before they result in costly repairs.  Correcting small issues now saves you from greater cost later on.
Healthy Air Quality – A dirty system will fail to effectively filter breathing air.   Your equipment may even worsen air quality through the spread of bacteria.  When soot, dust, dander, insects, webs, feces, or even decomposing animals accumulate inside the system, your breathing air is at risk.  Professional cleaning ensures a healthier, cleaner, and more comfortable home.
Warranty Coverage –  A record of maintenance is necessary for continued warranty coverage.
Extended Service Life – With regular tuning, your system will resist wear and tear, resulting in a much longer service life.
Factory Authorized Parts – As a Bryant Factory Authorized Dealer, Comfort Heating and Air consistently lives up to rigorous standards of customer service and business practices, including the use of Factory Authorized Parts.  By utilizing only the highest quality components, system efficiency, sound levels, and longevity are restored.
Peace of Mind – When you count on Comfort Heating and Air for your maintenance needs, your HVAC equipment will meet your expectations for performance and efficiency.