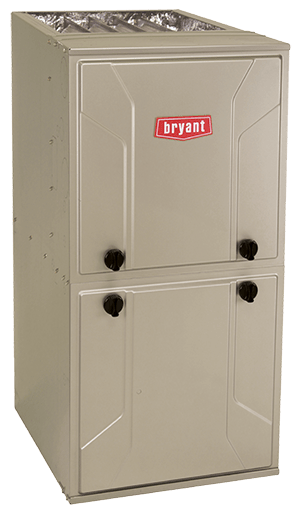 You want a heating system you can count on to deliver year after year of effective and efficient comfort.  You need to trust your HVAC contractor for accurate and economical installation.  By bringing together state-of-the-art systems and the most skilled team of professionals, Comfort Heating and Air has your solution.  We offer a diverse variety of styles and sizes of heating equipment, with innovative features that simplify your life, and efficiency ratings that protect your budget.  Our technicians are experienced, trained, and dedicated to your complete satisfaction.  When you call Comfort Heating and Air for service in Tahlequah and across Tahlequah, Park Hill, Keys, Cookson, Westville, Praire Grove, Farmington, Lincoln, AR & Stilwell, OK, we don't leave anything to chance.
Time for an upgrade? Trust in us for your heating installation!
Getting by with an older heating system can be a big mistake.  You're probably not saving money.  Outdated equipment, even working at peak efficiency, generally costs more to operate than a modern alternative.  It may even have an adverse effect on the air you breathe.  After about ten years of operation, these systems may become contaminated with germs, allergens, and mold.  Advances in design and technology have led to improved safety features, higher efficiency ratings, and greater dependability.  Superior filtration systems better protect breathing air.  You'll enjoy a higher level of comfort and pay less.  Through energy savings, fewer repairs, and extended warranties, these systems quickly pay for themselves.
Comfort Heating and Air understands that while practical comfort is important, everyone enjoys a bit of luxury.  With Bryant heating systems, you can invest in modern innovations without breaking your budget.  Precision design and outstanding AFUE ratings deliver cost-savings and durability. Technological advances provide the extras that improve your way of life.  Bryant Evolution HVAC units actively assess the heating, cooling, and air quality in the home and adapt performance based on the findings.  If humidity levels are excessive or insufficient, the Evolution system will automatically adjust to maintain the ideal range.  Temperature, fan speeds, and zoning are also managed, enabling more precise comfort, especially with Wifi compatibility.  And because the system always promotes peak efficiency, it actively works to save you money.
As a Bryant Factory Authorized Dealer, Comfort Heating and Air participates in continued training.  By consistently meeting strict standards for business practices, technological know-how, and customer service, we are recognized with factory authorization, allowing us to offer premier solutions to home temperature control.  The broad selection available through the Evolution, Preferred, and Legacy line of furnaces and heat pumps is certain to answer your exact requirements. The Evolution 987M gas furnace achieves up to 98.3 AFUE.  The Bryant Evolution Extreme heat pump offers 20.5 SEER and 13 HSPF.  Both of these options received the ENERGY STAR Most Efficient 2014, recognizing Bryants commitment to quality.
Contact Comfort Heating and Air today for the most reliable and efficient heating system installation around!
For heating installation in Tahlequah and across Tahlequah, Park Hill, Keys, Cookson, Westville, Praire Grove, Farmington, Lincoln, AR & Stilwell, OK, count on the team from Comfort Heating and Air.  We offer free estimates and ten year limited warranties.  Our goal is to exceed your expectations throughout every stage of your project.  From offering helpful recommendations, to the design and layout of your system, and making sure you are completely comfortable with the operation and features, Comfort Heating and Air takes the time to do the job right.  We've built our business on a foundation of trust and quality.  We continue to uphold a tradition of excellence.  Let us put our experience and dedication to work for you.