Reading Bryant air conditioner reviews could help you decide if this brand is the best value for the money. For instance, Bryant air conditioners have a SEER performance rating of up to 16.5 and have earned the Energy Star approval. What many people like about these units is their quiet operation. That should please any homeowner, and the neighbors.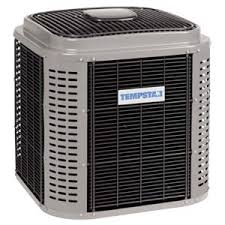 Most people these days are concerned about the impact appliances used in their homes have on the environment. Bryant uses Puron refrigerant which kind to the earth and will do no harm to the ozone layer.
As you can see, there is lots of information to be found concerning this brand just by reading Bryant air conditioner reviews. It is always a good idea to be cautious though to weigh every comment against others to determine what is right for you.
Comfort Heating and Air serves the Stillwell, Cookson, Tahlequah, Westville, Park Hill, and Keys areas of Oklahoma and would like to become your HVAC professionals of choice. We can install a brand new air conditioner for you or repair an existing one. Our service technicians are highly skilled and enjoy helping create satisfied customers. That means they would never steer you in the wrong direction when it comes to your home comfort system.
Whether you want to discuss maintenance on a unit installed on your home, wish to set up an appointment for a repair technician to do some work on it, or are ready to have us design an entire heating and cooling system for new construction, give us a call. You can reach us at 918-822-2096.